About us
Bolton Electric is a diversified electrical contracting company, specializing in Industrial, Commercial, Institutional and Residential construction and maintenance.
Our customers need to be serviced to the best of our ability.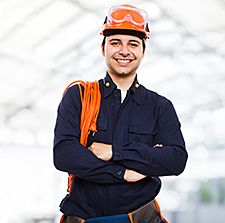 We continue to provide opportunities for our journeymen and apprentices to advance and enhance their knowledge through company sponsored training courses. Ongoing education encourages our employees to challenge themselves. As a result, we are able to offer our clients the highest level of service and value.
Safety is our first priority. A safe working environment for both our employees and for our customers will help prevent accidents that result in personal injury, lost time and property damage or loss.
Deadlines and Cost are expressions our customers can relate to. Bolton Electric will continue to promise that all resources will be used to complete the project "on time" and "within budget".
This is our promise.